In response to the current guidelines from the State of Michigan and the CDC concerning Covid-19, Pro Home Improvement has created the Pro Home Virtual In-Home Estimate. Get a free estimate, good for an entire year, from the comfort of your home.
Learn More Here
Trust the pros with your insulation project
At Pro Home Improvement, our insulation experts understand every aspect of how to get the best results out of our materials. This expertise means that we can choose the right insulation materials to suit your home's needs.
Well installed insulation gives you better control of the climate of your home. Hiring a professional insulation contractor, like Pro gives you a peace of mind. Because you know that your project is in capable hands. Our experts know the best materials to use and have the experience to get the job done right.
Getting new insulation may seem like a simple task, but you should take care when looking to cut costs. Hiring a low bid contractor may leave you with a bad install. The best way to dodge costly mistakes is to hire insulation installers with experience and references. Since every insulation product comes with unique installation requirements, dealing with an experienced contractor can save you a lot of hassle and wasted money.
Someone who has years of experience in insulation services, working with the various types of materials can safeguard you from common installation mistakes. Inexperienced contractors can cause electrical faults, leave gaps in insulation (resulting in drafts), fail to install enough insulation, or even use materials not suited for your area's climate.
To learn more about our insulation services and pricing call us today at 888-PRO-1998 (888-776-1998).
View our Labor & Material Guarantee
4 Ways To Schedule
Your Estimate
Or fill out the form below!
Fill out the form below
to start texting us
The importance of R-value and your climate
The R-Value of an insulation material represents how much heat can travel through each inch of applied insulation. The higher the R-value, the more energy efficient the insulation is. Air leakages, defective window installations, and worn-out wall cavities can compromise the insulation significantly. Once a contractor does an inspection, they can determine the proper thickness of insulation material to use based on the R-value.
Attic Insulation
When it comes to attic insulation, not having the right R-value it can lead to high heating and cooling costs. As much as 30% of the energy used to keep your home comfortable can escape out the attic if it is not insulated properly. The suggested R-value for attic insulation in a Michigan home is R49 to R60. Even if you currently have some insulants present in your attic, you may not have the right level to control your home's interior climate. Our exclusive Pro Grade stabilized blown-in cellulose is not only guaranteed to not settle or move around your attic for the life of the home, but it is also made from recycled materials and has one of the highest fire safety ratings.
Wall Insulation
Whether they are open-cavity or finished we can help you get the right amount of insulation in the exterior walls of your home. When you ensure that your wall insulation is at the proper R-value you can see as much as a 66% savings on your monthly heating and cooling bills. The suggested R-value for the walls of Michigan homes is R21 or higher. This will keep your home cooler in the summer and warm in the cooler months. Our exclusive Pro Grade dense pack cellulose is the perfect solution for homeowners who want to insulate their finished walls without needing costly drywall repairs or finishing.
Why choose the insulation contractors at Pro?
Our experience helps to avoid frequent setbacks
One of the hardest things to correct with insulation are errors that result from poor installation methods. The best way to prevent these mistakes is to hire professional contractors with the right insurance, references, and licensing. Pro Home Improvement knows how to do the job right in the first place. Take some time to review your options and ensure that they have the right qualifications and certifications.
We will consider every aspect of your home
Professional contractors should consider a broad range of issues that include electrical installations, heating and A/C systems, and your home's ventilation. For example, these professionals understand that vapor barriers are instrumental in any insulation project. In the quest to deliver the peak product performance, it is critical to carry out some tests and replace the faulty equipment before you start your installation project.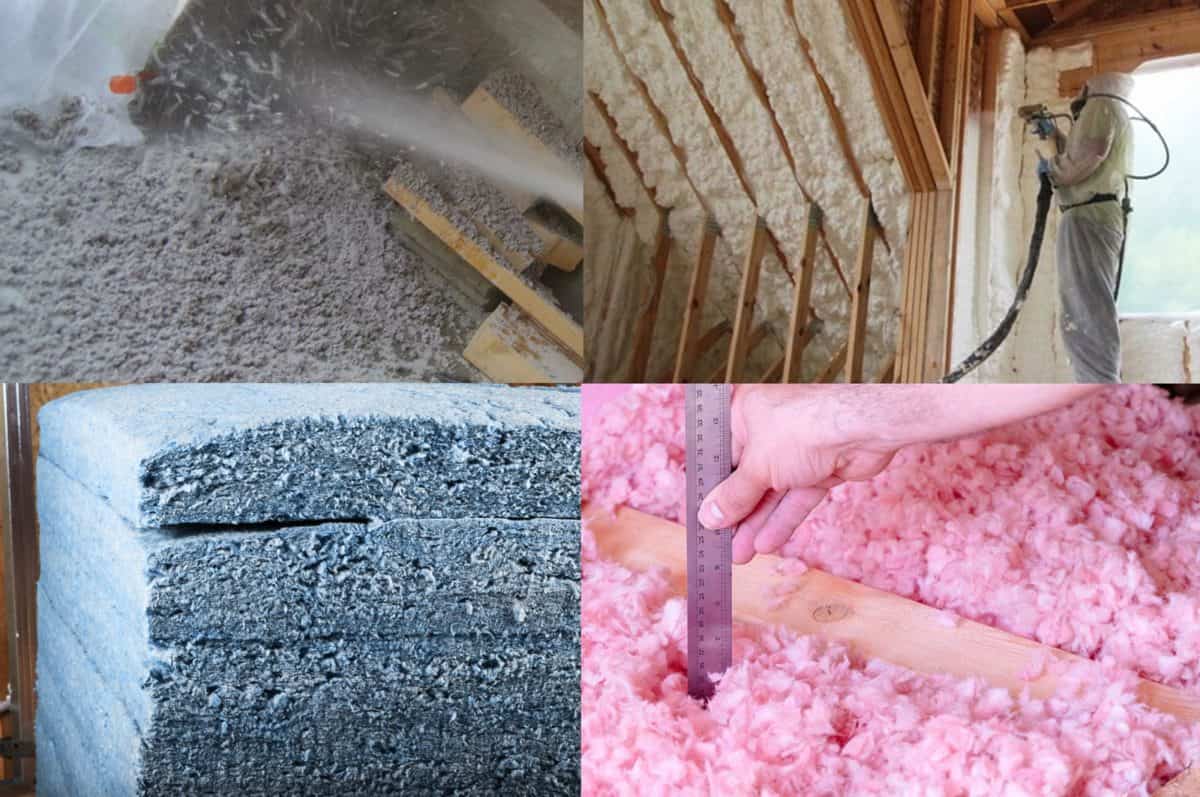 Avoiding Dangerous Insulation Mistakes
General contractors may be unaware of potentially lethal chemicals that are present in some insulation materials. Mishandling these materials can put your family in danger. Hiring an insulation expert will protect your home from potentially life-threatening hazards. A skilled contractor will not only select the right products for the project, but they will also install them in a professional manner. At Pro, we believe completing a job correctly with approved methods and tools is more cost-effective than having to deal with the risks that come with poor installation practices.
Are your insulation contractors near me?
Pro Home Improvement's offices are near Detroit, MI and we regularly provide insulation services to residents all over Metro Detroit. From Ann Arbor all the way up to Flint, we have proven ourselves as the best local insulation contractors. We provide free inspections prior to all estimates and include yearly inspections on all finished projects.
When you are ready to discover the many benefits of our Pro Grade Insulation, please call us at 888-PRO-1998 (888-776-1998) or get a FREE no-pressure insulation estimate.